The Weather Moose:
Called it. Totally called being competitive with Virginia and beating Duke by double digits.
What in all that is holy was that game against Duke? Wow. And really, I was impressed with State against UVA, too, given how frustrating they can be to play. They did have some serious derp in that one, but rebounded extremely well yesterday.
Which was totally expected, mind you.
I can't help but feel the Duke game was fluky, though. They shot the ball incredibly well and played some really solid defense for most of the game.
Spit some statistics at me so I know it' real.
Austin Johnson:
Like you, I also predicted this last week almost exactly as it went. I certainly thought we'd lay the wood to Duke for a solid 25 minute stretch in the game and that we'd be right with Virginia until the last five minutes.
I won't dwell too much, but the Virginia game was one of those where we had the right strategy (you have to make 3s against UVA to win, and we did) but just couldn't execute down the stretch. Just a series of dumb mistakes and bad shots against now the #2 team in the country on the road. It happens, and certainly there were no lingering effects during the Duke game.
The Duke game really exposed the Blue Devils a bit, and their defense is still shaky in spite of looking better for much of the year. You have to give State a ton of credit for hitting open (and not so open if you're Lacey) shots and then moving the ball well to get layups - but man Duke gave up a lot of layups and dunks. Then they showed their youth a bit, and K really left them out there to die about midway through the 2nd half. Ultimately the Pack shot lights out -  52% from 2, 63% from 3 - but the Duke defense is hardly blameless for that hot shooting. The Pack defense was good considering the opponent -  the doubling of Okafor, which I thought was a bad idea, paid off tremendously. But Duke also went 7-27 from 3, which is as much about luck as any defense on State's part.
As much as I'd like to bask in the warming glow of beating the Blue Devils, the ACC schedule doesn't really allow it. Carolina comes to Raleigh on Wednesday, then its a trip to Florida State. Any chance we see a letdown on Wednesday or is that not possible with Carolina on the other side of the court? What about Florida State then - could the Pack put so much into these two game that they lay the largest of eggs against a dumpster fire of a basketball team?
Moose:
Are you ready for this? State will beat UNC Wednesday night.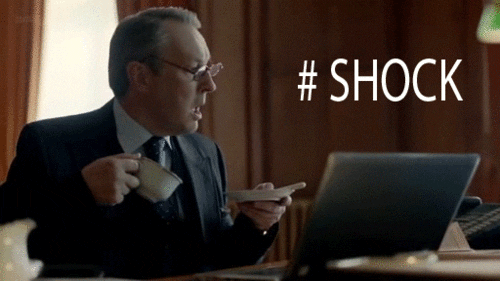 It won't be nearly the deficit of the Duke game, but I think State's got a chance, especially since it's at home. Both teams played pretty emotional games, so I'm not so much worried about one or the other having a 'letdown' game. If this were in Chapel Hill, I'd be singing a different tune. Roy always manages to channel his hatred for NC State into motivation for his players and everyone should be up for UNC at home. It should be a good game and I'm really looking forward to it.
And if they do win Wednesday night, you know they're losing in Tallahassee. Florida State is super awful terrible, but it being a road game and all and State barely holding on after running the gauntlet? Easy to predict the massacre there.
Am I crazy, though, for thinking State can win Wednesday night?
Austin:
Man, you really stole my thunder. Here I was ready to trot out the exact same win vs UNC, lose at Florida State scenario because its just right there. You can see it happening.
Granted, if they get run by UNC it will be a different story. But like you I don't see that happening - Gottfried is 1-2 against UNC at home with one of the two losses coming via Marcus Paige heroics. I think its a competitive game down to the wire, and I look forward to some sort of Trevor Lacey vs Marcus Paige war down the stretch even if I know it will never live up to the spectacle of awesome that was T.J. Warren vs Paige. The key for the Pack will be keeping Caroliinia off the offensive glass - they are first in the country in offensive rebounding and it keeps their horrendous shooting from torpedoing their whole offense. If the Pack can rebound anywhere around 70% of their misses they'll be in very good shape.
Florida State, not that anyone will care until later in the week, but really all you need to do is let them shoot 3s and apply some perimeter defensive pressure. They'll cough the ball up and launch bricks all night if you manage those two things, and the usually stout Lenny Ham defense is nowhere to be found for a second straight year.
But yeah, here's my prediction of our upcoming week:
Moose:
I didn't mean to steal your thunder (yes I did). But, yes, State will beat Carolina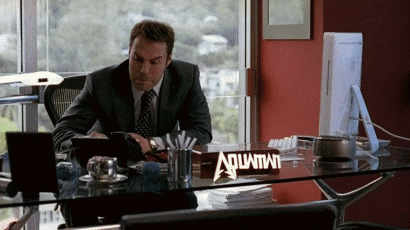 And then crap the bed against FSU