Austin Johnson:
I dunno about you, but I've moved past that Duke demolishing pretty quickly. Just hard to beat a vengeful K, plus it was fun to watch them pour so much energy into destroying NC State that the Blue Devils had nothing left the next night - it really was an NC State hangover effect. Which is super flattering.
But on to the bracket, where everyone got the draw they wanted - which basically means 'not Kentucky'. Can't say I disagree, but anytime anyone starts predicting good things for NC State basketball I sort of start to twitch.
How are you feeling after the Duke prison shower scene and how are you feeling about the draw the Pack got in the NCAAs?
The Weather Moose:
Would we really say that was a prison shower scene? I feel like it was more of the Deliverance 'squeal like a pig' thing. Where State, obviously, was Ned Beatty and Duke was Bill McKinney. Unfortunately, State fans were Jon Voight and forced to watch. It was traumatic.
And like you said, I share a bit of dread when I look at the brackets and start hearing all the people looking beyond LSU and examining State's chances of beating Villanova. I think the draw, really, was as fair as you could hope for State. They were probably a little overseeded, actually, and should've been more of a 10 than anything else. But it beats the hell out of the first four.
But looking at LSU, they're probably just as bi-polar as State. They beat a really good West Virginia squad and then took Kentucky down to the wire. But then you turn around and they lost to Auburn (twice!)? And Mississippi State? And Missouri? That's gross. KenPom tells me they've got a pretty decent defense, but a mediocre offense, while State is more of the reverse. So I think if State is even just a little bit engaged on defense, they should probably win this one fairly easily. Let's face it, the SEC is an atrocious basketball conference. State's played much better offenses and defenses than LSU did this year. I feel like I'm talking myself up here, so I need someone to talk me back down.
Aside from the obvious "state shat themselves," what else could and will go wrong Thursday night?
Johnson:
Yeah, LSU is basically just the SEC version of NC State. Just flip around the offense and defense rankings, and its the same team with the same consistency problems.
Which means that its quite literally impossible to predict Thursday night. Either team could lay an egg, either team could play out of its mind. No idea.
The only thing LSU does particularly well on offense is score inside and get offensive rebounds, so I think you sort of have to play Freeman and Anya a lot in this game (caveats coming later). They are the duo that can negate that and force LSU outside a little bit. Scoring on the TIgers is a different story, as their size makes going inside a tough task - I doubt you'll see Barber have the kind of success at the rim he had against Pitt last week. The Pack is gonna have to make some 3s, which is pretty much a given with this team and how it plays, but its also going to need to take care of the ball against a team that doesn't get a lot of turnovers and a team you certainly don't want to give easy baskets.
I guess after the Duke game I'm more concerned about the offense than you, and concerned that we won't two of the three guards making enough shots. I'll be curious to see if LSU tries the Duke blue print of extending pressure out and daring the bigs to make plays offensively - I suspect they will at least at first since that model was so successful by Duke. You might see some small line-ups by the Pack to counter this defense - think Caleb Martin the four or something along those lines. I can't imagine Gottfried ever sacrificing offense for defense and I have to assume he's got a better plan of attack for that sort of defense after getting trucked in the conference tournament.
Moose:
I wouldn't say that I'm *not* concerned about the offense against LSU. I just think the initial performance against Duke was so bad because it was more of a shock than anything else. Like a professor giving an exam on material that hasn't been covered. And Duke did a good job of forcing State into putting pressure on itself. All they had to do was miss their first few shots (which they did) and it snowballed and panic set in. Gottfried couldn't quell it with timeouts and then bed-shitting occurred. I don't think we'll see that again.
Like you, I trust that Gottfried has at least an idea of what he'll do should that defense be rolled out against them tomorrow. We'll see. Honestly, aside from the Duke anomaly, State has played really, really well the last month or so. I would expect there's a little motivation for Turner to do well playing against his former team and his last few games in college. I'm hopeful for tomorrow, which is really weird.
I think NC State wins, 71-64.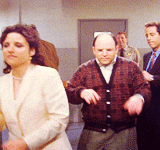 Johnson:
I refuse to be positive just because State has played well for a few weeks in a row and figured out the kind of team it wants to be on both ends of the court. Nice try, NC State.
Pack loses, in heartbreaking fashion (the Pack has lost in non-heartbreaking fashion exactly once in its eight other NCAA appearances this decade - commenters feel free to name that year). 68-66, LSU.