The Weather Moose:
Let's not mince words. That was an awful display of football. This team will go 0-8 in the ACC for a second consecutive year. They seemed fairly competent a few weeks ago and now...I don't even know what they're doing.
Austin Johnson:
You know its bad when the head coach walks into the post-game press conference and starts defending his coaching credentials and throwing his own players' talent level under the bus. That's not a sign that things are moving in the right direction. I won't dwell on those at this point, since it will be a week later almost when people read this, but that's really not the right direction to go to soothe the fan base.
It's another game without a lot of positives to take away. The Pack defense did manage to adjust to what Boston College was doing later in the game, but by then the offense had gone back into hibernation (where its been since, like halftime of the FSU game).
What you have to hope now is that this is the low point for the Wolfpack under Dave Doeren. Yes, the Pack will get trucked by Louisville on the road (we'll discuss that more later). But that's expected. It's just a thing that will happen and then we'll move onto November which will make or break the Pack's season. At Syracuse, Wake, Georgia Tech and at North Carolina. If you run into a wall hard enough beforehand, you can talk yourself into all of those being winnable games.
How would you measure success at this point, after what we've seen the last three weeks? One ACC win? Two ACC wins? Doeren being chased out of Raleigh by an angry mob?
Moose:
Well, I'd suppose you could label one ACC win success given the way this has gone so far. The two most winnable games left on the schedule are Wake Forest at @Syracuse. Wake Forest's defense is really good. And given State's offensive ineptitude, it's possible they could lose that one. And Syracuse is on the road. I'm going to go ahead and say that's a loss. Louisville will destroy them, GT will be laughable against this defense, and UNC will go scorched earth. And really, can we call 1 ACC win success? That's playing real loose and fast with that definition.
We're not far away from an angry mob. All it's going to take is a few more 'cupboard was bare' press conferences to get that ball rolling. It's hard for me to listen to folks tell a coach to 'just win,' but I have no problem with people just telling him to be quiet. That's probably his best play right now.
But I need you to school me on Louisville. I know they don't allow too many offensive scores, but they're offense is just ho-hum. And they just went into Death Valley and lost a close one by derping away a chance at the goal line. If I'm looking for even a little glimmer of hope Saturday, where do I need to search?
Johnson:
Well, you definitely should ignore the fact that Louisville is getting back their NFL caliber wide receiver DeVante Parker, who got hurt in fall camp. He was cleared to practice before the Clemson game but soreness kept him from suiting up - sounds like right now he's a go for NC State (who wouldn't jump at the chance to play this defense, after all).
The ray of hope for State fans is that Louisville's offense has been something of a disappointment, particularly their air attack. They've been competent on the ground for the most part, but averages just over three yards a carry as they've tried just about every running back on the roster at one point or another.
Another bright spot is that Louisville is embroiled in a full-fledged quarterback controversy. Sophomore Will Gardner was the heir apparent to Teddy Bridgewater, but struggled early against Virginia and got pulled in favor of freshman quarterback Reggie Bonnafon. Gardner then got hurt, missed a few games and lost his starting job only to get put back in during the second half of the Clemson game. Regardless of who starts, neither has been particularly good. Gardner has the better stats, but he put up a lot of those against the likes of Murray State and FIU - he's got five TDs and two picks against the rest of the schedule while Bonnafon has two TDs and one pick. Either way, expect them to try to establish an early ground game and also look for Parker a lot if he plays.
The Louisville defense, however, is legit. They are third in the nation in scoring defense and while their schedule has been pretty cushy so far, they did hold Clemson to 23 points in Death Valley last week in fact the only games they've allowed more than 20 points in are losses. I don't think the Pack wins with 23, however, because its tough to see this defense holding a team under 30.
With that said, what do you think is the formula for winning besides prayer? Is there one area, and you can't say 'talent and coaching', that the Pack can fix this week to gain any noticeable improvement in performance?
Moose:
Well you've taken my first two answers off the board by removing talent and coaching. Thanks for nothing. I've basically given up on the defense being anything other than pylons for the opponent to run around, so I won't go there. We knew fairly early on that for this team to be successful they had to outgun people. But the offense has basically stopped. Jacoby has looked pretty terrible as it's clear he's pressing to try and make something happen. The one area they need to fix this week will be the most difficult...RUN THE DANG FOOTBALL.
NC State's rushing yardage has declined every week from the FSU game onward....161, 119, and 43 yards in the most recent games. It won't get any easier this week against a Louisville team that gives up just over 60 yards a game on the ground. And only one game this year they've given up 100 or more rushing yards. NC State's offense really needs to become more effective on the ground, find interesting ways to get balls to your playmakers. And better yet, maybe actually play/use your playmakers. Has anyone seen Shad Thornton? Does Bryan Underwood even football? I think it's likely a pipe dream that State improves the running game this week, but if they did, I think you'd see a huge difference in how the offense operates. Right now, it's all going through Jacoby, and that's not gone well.
So what about a prediction? A tough road game after a disappointing, rainy, weather-delayed home loss to an average Boston College team? Your coach is bemoaning the lack of talent. Guys are suspended for shooting BB guns. Pets heads are falling off.
This one won't even be close. Take Louisville 31-6.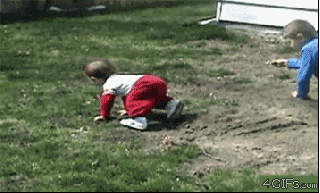 Johnson:
Absolutely agree with you on the running game. It's the only way to get the offense back to a place where it can try to keep pace with its opponents - which, as you said, is how this team has to win. Tony Creecy seems like a good guy, and he's a decent 3rd option at running back when your other guys are tired or you want to give Thornton a rest and split Dayes out wide, but he should probably not start anymore. You are potentially wasting the first series of the game by starting him, and the Pack can't waste a possession because of voluntary personnel issues.
And yeah, tough to see this one being particularly close. I'll say the offense shows some improvements though and make it 35-21 with State rallying late for the backdoor cover.