The Weather Moose
So the team had a bye week to finally get some rest, dive into the film of failure, and hopefully come out for the last part of the season with renewed vigor. Which means, of course, that everything will go terribly and we'll be left wondering what the hell they even did with the extra time.
The Louisville game feels like it happened a while ago, but when I watched it for the second and third times, I was actually impressed a bit with how State performed. I wasn't expecting much, but the offense performed admirably against one of the nation's best defenses. And were it not for a few coaching miscues (which seem to happen every game), they might've been in it. The fumble returned for a TD that was overturned was a gut punch. Nothing you can do about it, though.
Any lingering thoughts on the Louisville performance before we turn our attention to Syracuse?
Austin Johnson
The Louisville game already feels like it happened a month ago, which I guess is good. I agree that it was, all things considered, an encouraging performance what with the seven suspended players the previous two poor performances against Clemson and Boston College. It made me think that maybe, possibly, there are two wins left on the schedule for State.
So let's move on the Syracuse, which feels like a make or break game for the Pack. Apart from Wake, its the worst team left on the schedule, so any likely path to bowl eligibility requires them to win this game.  When we said a similar thing about Boston College a few weeks ago, it was more along the lines of 'to have a good season'. Now its more of a 'to squeak out some kind of positive program momentum' which a bowl game will do while a 5-7 season really won't even if its two wins better than last year.
Have you seen much of Syracuse at this point? Any thoughts on what has impressed you or not impressed you with that team so far? Do they look sufficiently hard-nosed this year?
Moose
I've watched a few Syracuse games this year. Particularly paid close attention to the Louisville game and holy crap did my eyes bleed. Syracuse is not very good. I don't have fancy stats to back that up, but I'll stick with the eye test here. The offense is pretty anemic, but not so much worse than State's at this point in the year. Their defense is slightly better and their games never really end up as shootouts.
They're coming off a close game against Clemson (minus Deshaun Watson) where they managed two field goals. Which was 6 points more than State managed. And really, holding Clemson to 16 points is impressive. There's not much about them that really scares you if you're NC State, which should scare the hell out of you. I worry about State off a bye going on the road into a pretty lame environment. This has not been a very kind setup for them, historically. But then I look back the USF result and shrug my shoulders.
Austin
Yeah, everyone seems to be circling this as the game the Pack will win to finally break the streak. And for one thing, they remain Vegas underdogs, which shows that them winning is very much a local sentiment and probably born out of desperation more than anything.
Yes, the Syracuse offense isn't great - but its not the train wreck we imagine it to be either. They average almost five yards per carry on the ground, and if you haven't completely blocked last season from memory you may remember Syracuse throat-stomping the Pack with their running game last year. I'd expect them to try to do to the same this year and dare the Pack to tackle someone. The true freshman quarterback, A.J. Long, hasn't been good though. Of course Terrell Hunt wasn't good either throwing the ball but he did make some plays with his feet (he remains Syracuse's second leading rusher) that Long won't be able to make. Like Boston College, if the Pack can get them to throw the ball they'll be in good shape defensively. So... yeah.
But the Syracuse defense actually seems pretty decent - or at least not horrible. The Orange actually rank 23rd in yards allowed per carry at 3.29 while the passing offense has been much worse - 90th overall in yards per passing attempt. Where they've been strongest is in turnover margin - they've created 17 turnovers defensively and turned it over just 11 times on offense. And nine of those 11 turnovers have been interceptions - they've somehow lost just two fumbles so far this season. The Pack has been break-even in the turnover margin so far (11 takeaways, 11 giveaways) so this feels like it could be the biggest factor in what definitely has 'derp-fest' potential Saturday.
Ok, since we are already late getting this out let's jump straight to predictions. I hate to do it, but I don't think its happening on Saturday. The Pack will make one or two big mistakes, Syracuse will just run the ball straight up the middle because the Pack won't be able to stop it and that'll be that. 27-20, Orange and oh lets check in at the Murphy Center: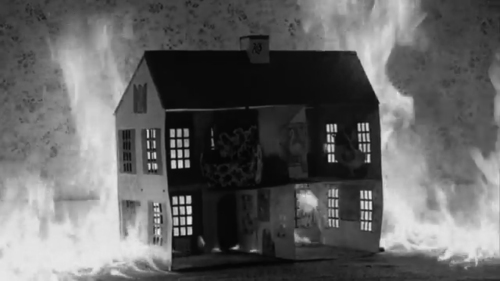 Moose
For full disclosure, this will be the first game that I'll have watched all year from start to finish. Maybe it was me they were missing the whole time? You've brought me back down to an appropriate level of dread as we approach this matchup tomorrow and I thank you for that, sir. I was moderately pleased last weekend with the performance and I'm still hopeful that the staff can pull these guys out of the bye and make something happen. It's going to be an ugly football game for sure and I think AJ Long makes just a couple mistakes and things finally break the right way for State.
But they'll still lose. Take Syracuse 23-17.
Everything is terrible.