Weather Moose:
I had expectations for this game. And the opposite of those expectations occurred. If you can explain to me, rationally, how NC State dismantles an opponent on the road, you get all the kudos. What I saw on Saturday made absolutely no sense given recent history, but I'll take it.
On paper, this was supposed to be the most difficult defense State would face before FSU. This was supposed to be an ugly back-and-forth game between two teams struggling to find their way back to relevancy. Instead, State played its best defensive game to date and the offense was cranked up from beginning to end until Leatham came in and fouled the whole thing up.
That said, an impressive game for State over a less than impressive opponent. Thoughts?
Austin Johnson:
1. HOW DARE YOU TALK CRAP ABOUT LEATHAM I WILL SHUT THIS WHOLE PROJECT DOWN RIGHT NOW MOOSE. YOU TAKE IT BACK AND APOLOGIZE. IF THEY JUST LET HIM RUN THE OFFENSE INSTEAD OF WHATEVER IT WAS HE WAS TRYING TO DO HE WOULD HAVE BEEN FINE.
2. My explanation: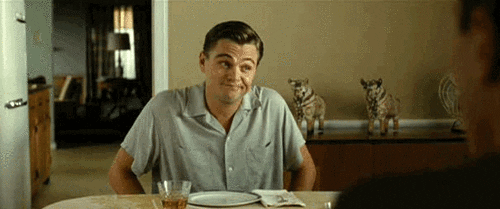 Let's start with this - South Florida looks like a train wreck of epic proportions. But even with that caveat, man, did NC State look impressive. Like you said, they absolutely demolished a team on the road. I mean, this could have been a middle school team and after the first 14 games of the Doeren era I still wouldn't have predicted that kind of dominance. It's the kind of performance that can get you hoping about things - like winning conference games and playing in December and what not.
So let's crush everyone's hopes and dreams because that's basically why we exist, right?
This game screams 'fluke' for a variety of reasons, especially as far as the Pack defense goes. The team that has gotten gashed by everyone over the past two seasons suddenly turns into a team giving up less than four yards a play? I tend to believe the truth is closer to what we saw against Old Dominion and Georgia Southern.
The offense however seems to be real, and its amazing how much different just a competent quarterback can make in there. Brissett hasn't made any spectacular plays but he runs the offense really well, hits his receivers and makes some plays with his legs. As Steven wrote earlier on the site, this is probably a top half of the ACC offense at worst right now.
Unfortunately, this week we'll go no further to us figuring out exactly how good or bad things are in Raleigh. Presbyterian is the worst team on the Pack's schedule by a good bit, a not very good FCS team that is simply a lamb being led to the slaughter this weekend. No disrespect to the fighting Blue Hose, but I'm not sure there's much to break down as far as opponent goes this week.
So I'm curious, before we get to our picks, as to what you think about the offense and defense respectively?
Moose:
First, let me apologize for besmirching the good name of Garrett Leatham. I didn't understand that your love for him was more of the Gollum/One Ring variety.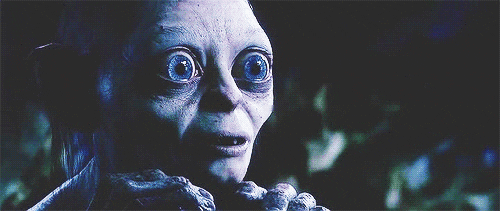 But you asked me for my thoughts on State's defense and offense, so let's get to it. I appreciate talking about horrible things, so we'll start with the defense. Last week's game absolutely was a fluke. Against GSU, they missed assignments. Against ODU, they couldn't tackle air. Against USF, they just ran into the biggest buzzsaw of fail on offense. USF is terrible and we can dig at Maryland again for nearly losing that game.
But the biggest mark on the defense is the lack of pressure on the quarterback. State's managed just 4 sacks against offensive lines that are, arguably, less talented. Three of those came against a putrid South Florida squad. If State can't get more pressure up front, the formula for success against them is pretty straightforward. Like you said, the truth is likely closer to the ODU & GSU games as opposed to the USF game. My overall feeling whenever the defense takes the field: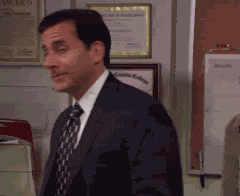 Now the offense has really started to fly since the second half or so of the Old Dominion game. I was really concerned that South Florida's defense was going to give State some trouble, but that never really came to fruition. It was really surprising from a defense that forced six turnovers the week prior versus Maryland. Is Maryland just that terrible or is State's offense now tuned up and ready to take on the world? Right now, the offense makes me feel: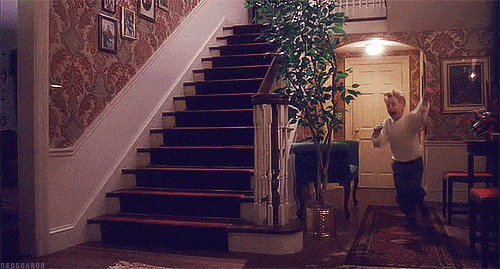 And as you wisely said, I'm not sure what there is to really preview next week for Presbyterian. I'd actually rather have played USF before FSU...but let's be real, nothing can prepare you for FSU. Another week of victorious football before we welcome the Seminoles to Carter-Finley and get absolutely destroyed.
Official prediction for the Blue Hose?
NC State is, of course, the young man with the John Deere Gator:
Austin:
Seems about right, and it will be nice to be on this side of a blowout two weeks in a row before Florida State comes to town and hands us the other side.
I'll go something like NC State 42, Presbyterian 10. Let's enjoy it while it lasts