Weather Moose
You scared, scared money don't make no money
-Jeezy
I...I don't even know what the hell that was but good grief, that's not the team we saw play the first four weeks of the season. I was utterly displeased (read: pissed off) with that performance, though my emotions may be influenced by the fact that I sat in the rain to watch it.
Things started out probably as good as State would've liked. Incredibly disruptive defensively, forcing Louisville into two punts. Then, a big play on offense is derailed because Ramos can't hold on to the ball or go to the ground. After that, the defense craps its pants and allows Jackson to go untouched for the score.
It was over at that point.
Matt Canada basically never turned the playbook past page one from then on, relying on Jacoby's arm WAY more than he should've, which made State a completely different team. It's pretty concerning moving forward that this staff can't regroup after one setback and keep the plan in place. Too much passing on first down led to too much passing in general and on a day when Jacoby looked terrible, the team looked terrible. It wasn't a good look for State's first step up to 'BIG BOY' football. And it's set a bad tone moving forward through the ACC schedule.
Let's go with a hot take as I turn it over to you; will State make it to bowl eligibility, because, well....I dunno.
Austin Johnson
Here's a brief rundown of why NC State will be bowl eligible:
Only needing two wins makes it pretty hard to not be bowl eligible, really. Now, could State be going into that BC game on a four game losing streak - maybe. But they'll get two wins somewhere in here.
You mentioned this in your GIFtastic recap, but I marked down 'loss' in my imaginary notebook when State punted on the Louisville 33. Look, the fumble was terrible and was either a 7 or 14 point swing depending on what you believe about momentum and such. But it was early, and State had shown the ability to move the ball and OH GOD WAIT WHY ARE YOU PUNTING ARE YOU AFRAID OF WINNING?!?!?!
I know it was 4th and 10, and that they ended up pinning Louisville back which mattered not at all in the end since they scored a touchdown. That's coward football, the kind of thing Doeren has specifically mentioned being against in the past. People seemed to have a problem with the play-calling all game I'm not going to pretend I paid attention after that punt though because that was the white flag to me.
The loss isn't the end of the world as far as the season goes, but it probably is the end of some sort of big step forward in program perception. You beat Louisville, get on a real roll and you might get to nine regular season wins and have a chance for a 10-win season after the bowl game. Now? Probably a repeat of last year with a 7-5 type of finish and a trip to Bowl Formerly Sponsored by Suspicious Online Currency.
Moving on to this week, what if anything do you know about Virginia Tech. I've seen glimpses of games and they have... not impressed outside of the first half against Ohio State.
Weather Moose
(shameless plug if you haven't seen the giftastic recap http://airballfreethrow.tumblr.com/post/130426396789/giftastic-recap-of-nc-state-vs-louisville)
I've seen very little of Virginia Tech, but what I've seen hasn't been great. The loss of Michael Brewer has not been absorbed well and their offense is exceptionally gross. They had 100 yards total in their loss to Pitt. 100. That's Harrison Beck-led offense bad. They've got two big wins against reeeally bad opponents.
I don't know what to expect out of either team on Friday night. Beamer was crazy salty following the loss to Pittsburgh, so I'd imagine we'll see an energized Virginia Tech at kickoff. As far Doeren, he's got a lot of making up to do for the way he handled this past Saturday. They can't be as bad this Friday night, right? RIGHT!?
VT is trending downward and so is State. Given it's a road game, I think I'll give the edge to VT.
The line says VT by a couple and think it comes down to a field goal, which State misses.
VT, 18-17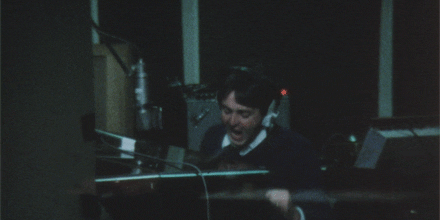 Austin Johnson
The return of Brewer (if it happens) hardly fixes all the things wrong with Virginia Tech's offense. They used to have this stable of amazing running backs and that well seems to have run dry as well. The defense is still solid, but not vintage VT good. All that said, Blacksburg at night is among the toughest road environments in the country and despite some recent fan apathy I can't imagine them not showing for a night game. So I expect the place to be full and be loud.
Put it all together and you've got a two game losing streak. Gimmie VT 27-24